The d'Arville Family | Photo Credit: Carolien de Marez Oyens For close to 35 years we've been transforming homes and communities throughout The Bahamas. Like the butterfly, seasons of intense growth and cycles of incredible change have taken Furniture Plus on a revolutionary journey. Now, we're emerging stronger.
This is our transformation story.
at home in the heart OF THE CITY
---
A Gateway to Emerging Communities
---
In 1988, Tyrone d'Arville founded Furniture Plus as an anchor store for Town Center Mall, just built on Baillou Hill Road and the East-West Highway in Nassau. Furniture Plus helped to establish the new mall as a gateway to emerging communities across the island. With other furniture stores all located within a mile of Old Nassau, Furniture Plus seemed an outlier. However, Tyrone d'Arville had set his sights on the future, confident that the city would grow. He planned to provide access, affordable products, and aspirational shopping experiences for any customer stepping inside the store.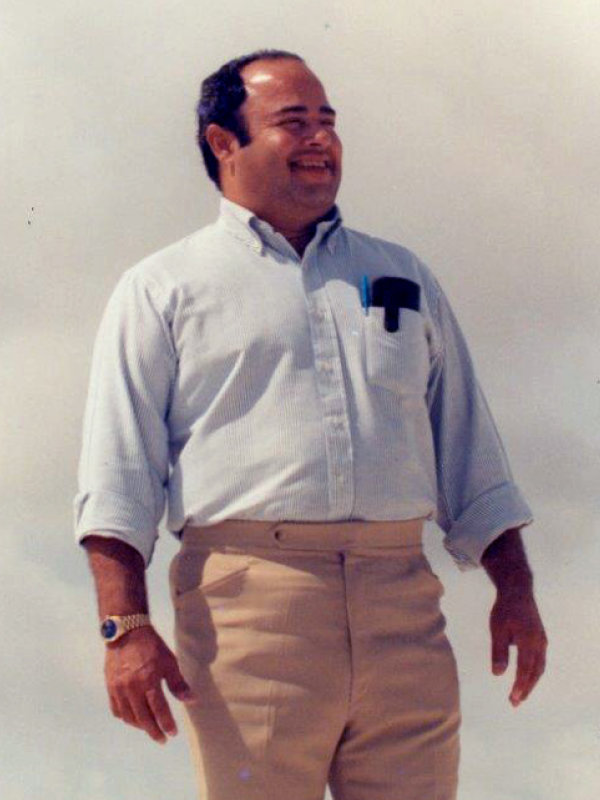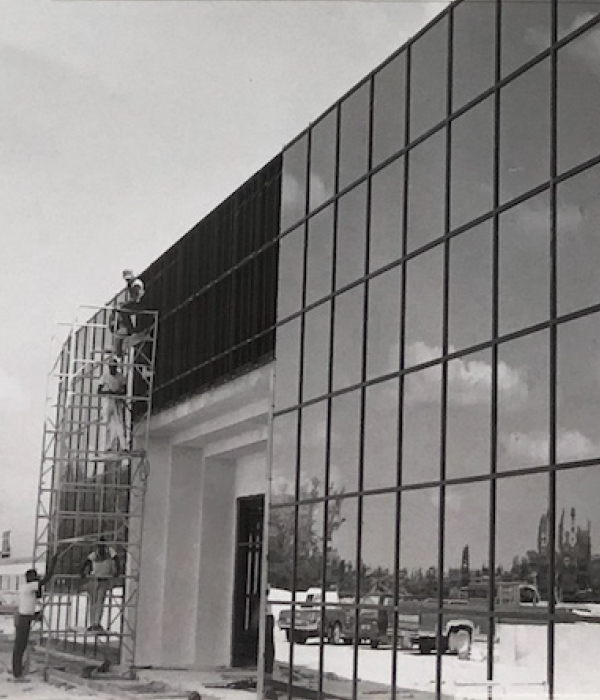 ---
Back in the eighties, buying furniture locally could be a hassle. Consumers without savings endured cumbersome bank loan applications with long approval wait-times. In its first year, Furniture Plus developed innovative, in-house financing that allowed customers to choose furniture and have it delivered the following day. This wasn't traditional credit. Virtually any employed person could qualify for flexible terms.
The novel finance model didn't just attract new business, it also shaped the store's culture and values.
Furniture Plus supplied affordable furnishings that would last, and sourced brand-name appliances supported by local service teams.
Mr. d'Arville prized customer relationships, approving special orders, and introducing some of the new product lines they suggested. He'd say, "That's what the 'Plus' is for!"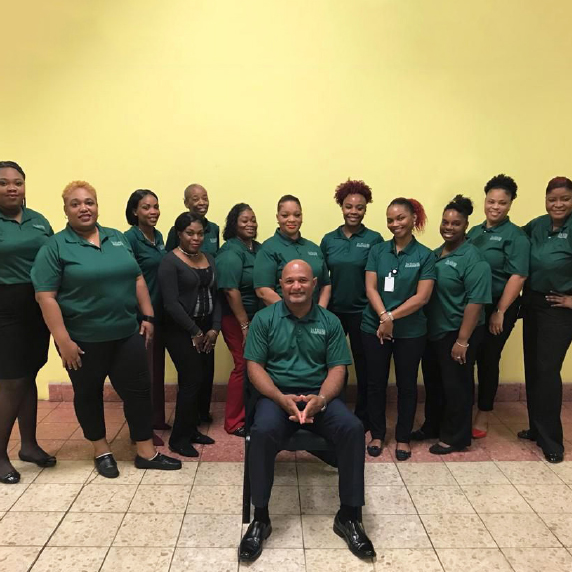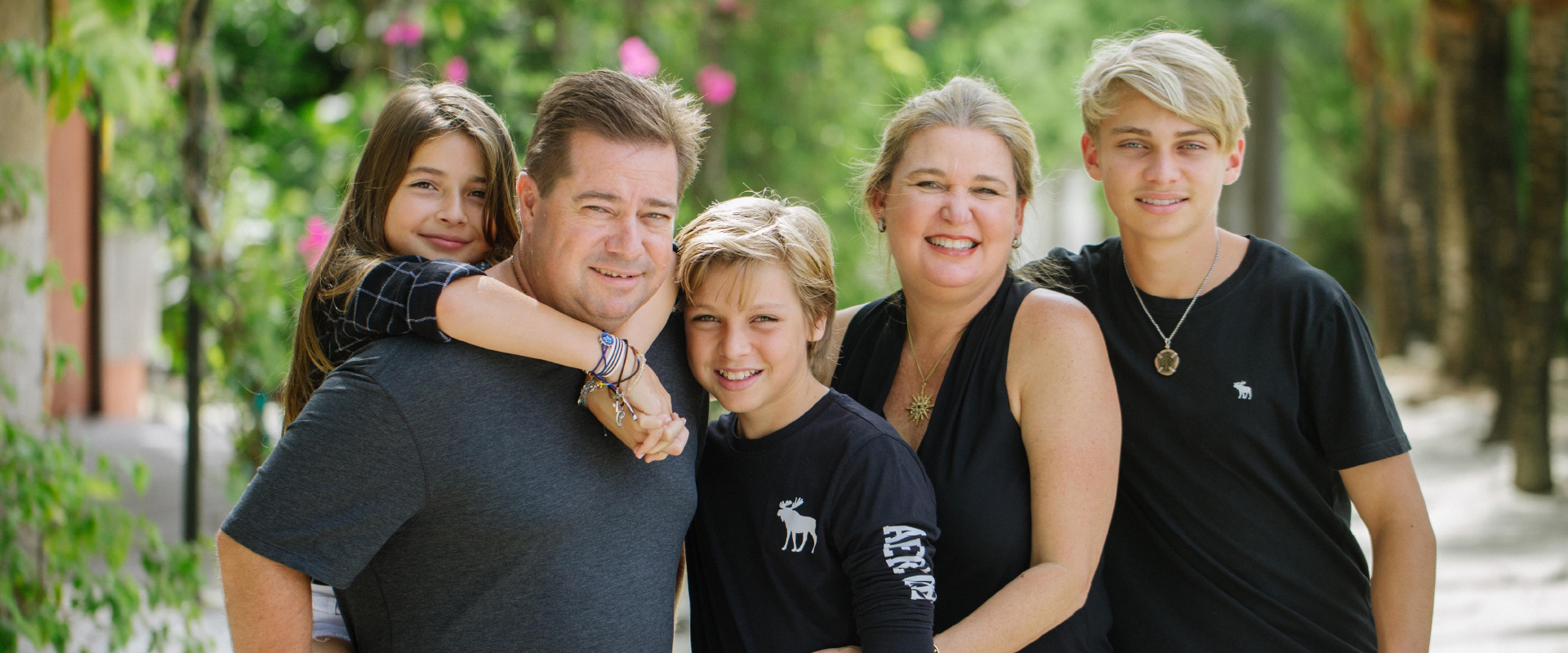 Growing & Building Together
---
Tyrone d'Arville opened Furniture Plus with Lynne, his wife, confidante, and partner. Through a series of ventures including wholesale groceries, juice manufacturing, and a family chicken farm, the couple had raised their three children to be responsible, work hard, and support each other.
Now they invited Troy, Tiffany, and Thor to learn an entirely new industry they called "UFB," University of the Furniture Business.
Each family member found a lane in which to thrive. Communication and collaboration helped to overcome a steep learning curve in the fierce local market. Family values nurtured a corporate culture that felt like home.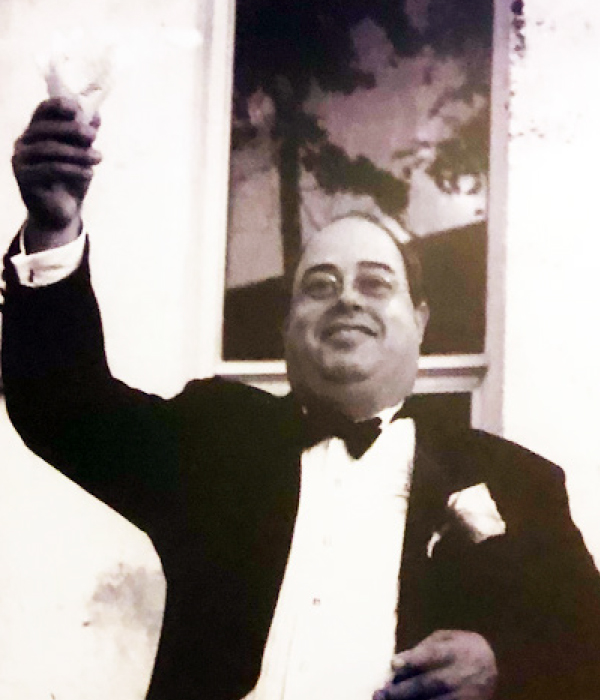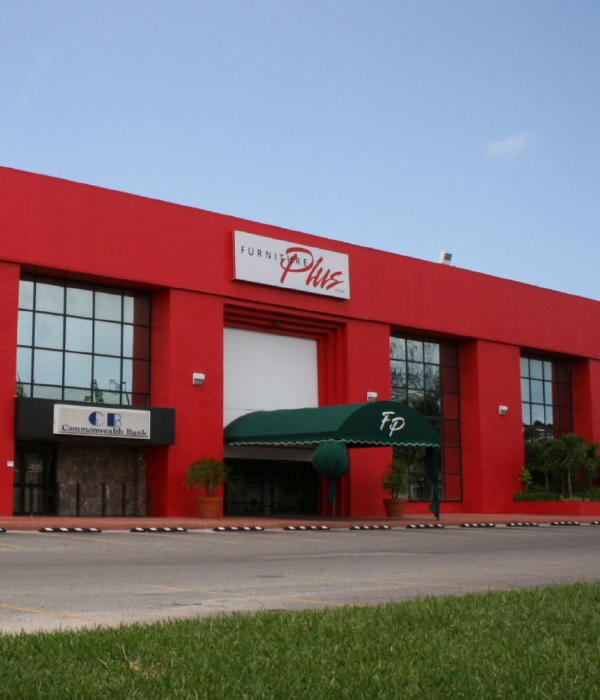 Then in 1990, Thor passed away suddenly, devastating the d'Arvilles. For the next ten years, Tyrone and Lynne cultivated quiet resilience at home and work.
Their family grew again when Tiffany married Mike Myers, and Troy married Krystynia Lee. Each spouse joined Furniture Plus, strengthening the growing business.
Tiffany led an innovation-focused Marketing Department, and Mike fine tuned credit processes. The couple eventually moved to the States where Mike pursued his medical studies.
Troy worked alongside Tyrone, learning the intricacies of buying and financing. Though the two had radically different approaches, honest dialogue sharpened them both.
Troy designed and built an offsite Distribution Centre, streamlining the logistics of furniture distribution, assembly and delivery. He and Krystynia developed a vision of enriched customer showroom encounters.
Krystynia led a collaborative effort to rebrand Furniture Plus with a new logo, giving the building a facelift, and introducing the company's first website. The external changes mirrored comprehensive internal development, as she developed training, systems, and policies across the Company.
John Lee, a seasoned management professional, joined Furniture Plus to steer Operations. Furniture Plus was growing, and going places.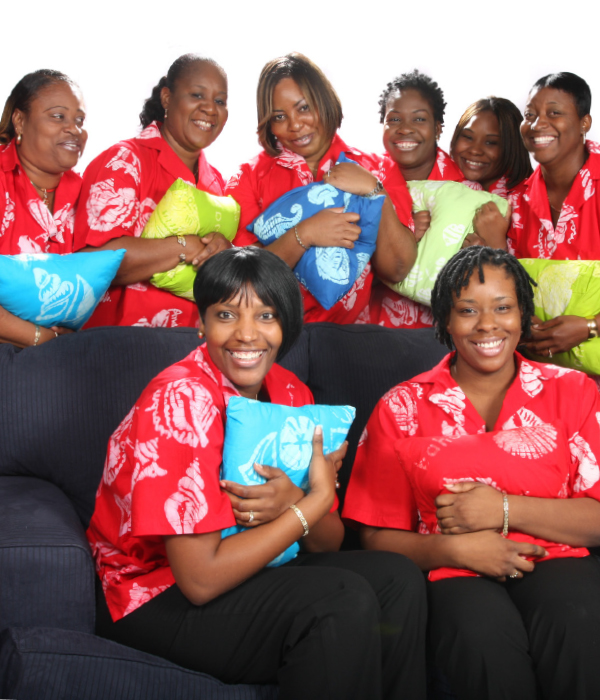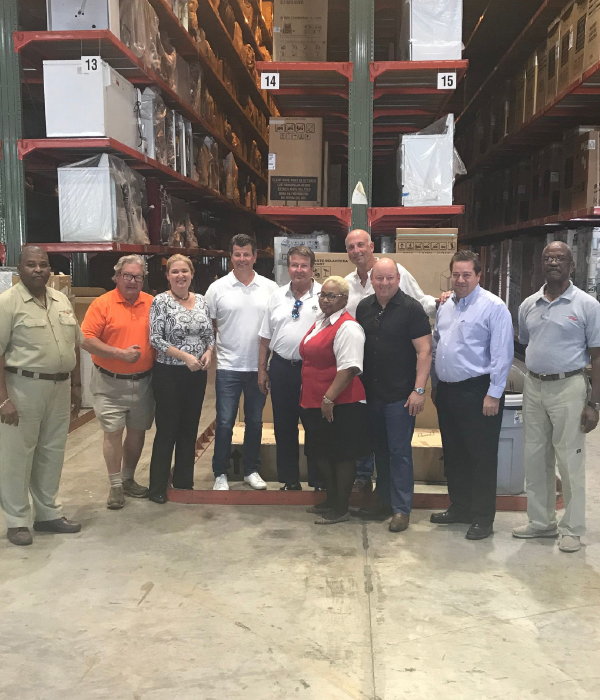 In 2005, the d'Arville family experienced another enormous shock when their founder and visionary, Tyrone, died after a brief illness. Troy took the helm, grounding the company and his family after the shattering loss. But difficulties and cumulative tragedies propelled the couple into a two year recovery season.
Meanwhile, expansion to Freeport and Abaco introduced unique challenges. Furniture Plus served three islands with two import tax structures and separate distribution channels. Each store served different tastes and niche markets.
How would the company maintain its strong relational culture among employees and clients, and maintain the consistent quality and values on which the brand was built?
---
New business problems required uncommon solutions. Troy and Krystynia joined an international consortium of furniture executives who improved industry negotiations and worked to stabilise pricing for regional consumers.
The pair also joined YPO, a global leadership community. They sharpened skills through executive education, developing a powerful peer network where they brainstormed for resources and solutions.
Raising their family while exploring international business strategies, these entrepreneurs became deeply sensitised to a troubling principle. The economic prospects of a family, business, or nation were only as strong as its educational foundations.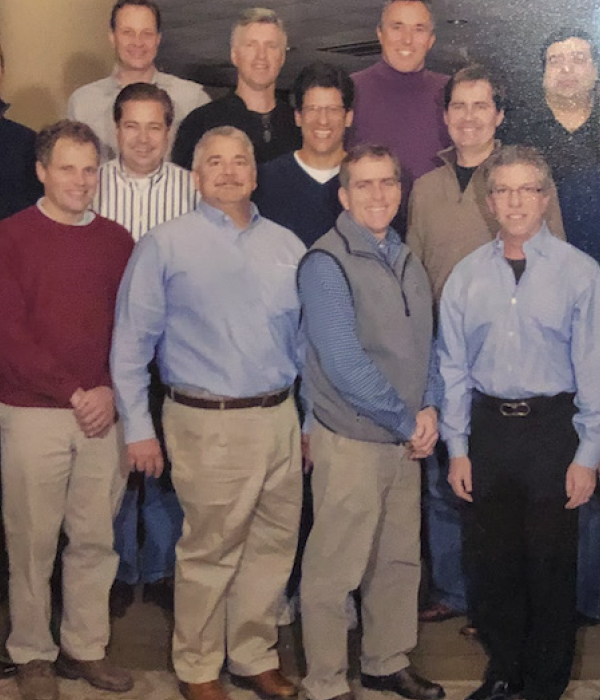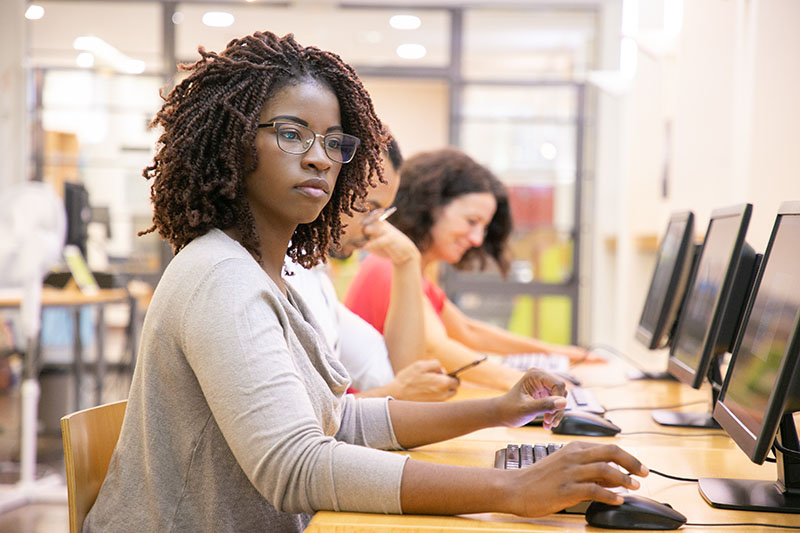 The couple decided to bring key thought leaders and learning systems to each department at Furniture Plus. From Human Resources to Financing, Logistics, and Leadership, the entire staff undertook strategic adult education to cultivate industry best practises.
Learning produced more transformation. Education was not a privilege, but essential for survival. Furniture Plus became an incubator.
---
In 2010, Krystynia founded The Charity of Hope Foundation to govern corporate giving. With hundreds of requests for financial assistance each year, the Company needed to hone its philanthropic focus.
By examining corporate giving trends, engaging employee input, and inviting participation, the Foundation emerged with a singular mission. The Charity would invest in the holistic needs of children--their physical, psychosocial, intellectual, and spiritual development.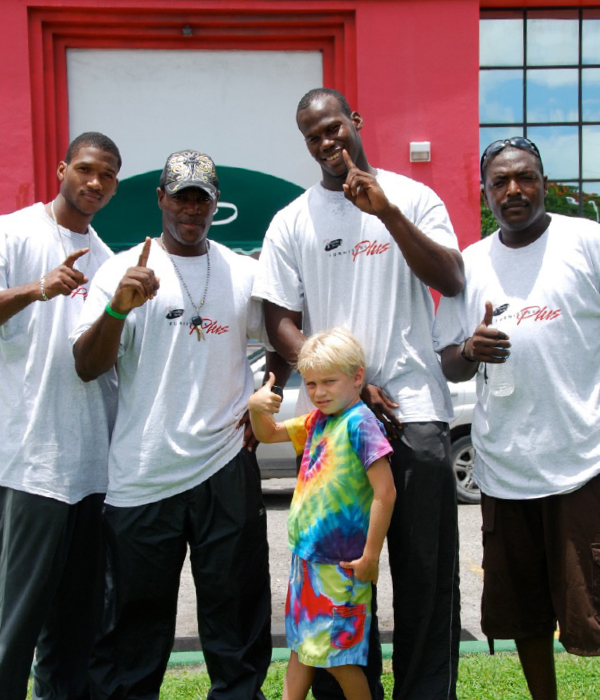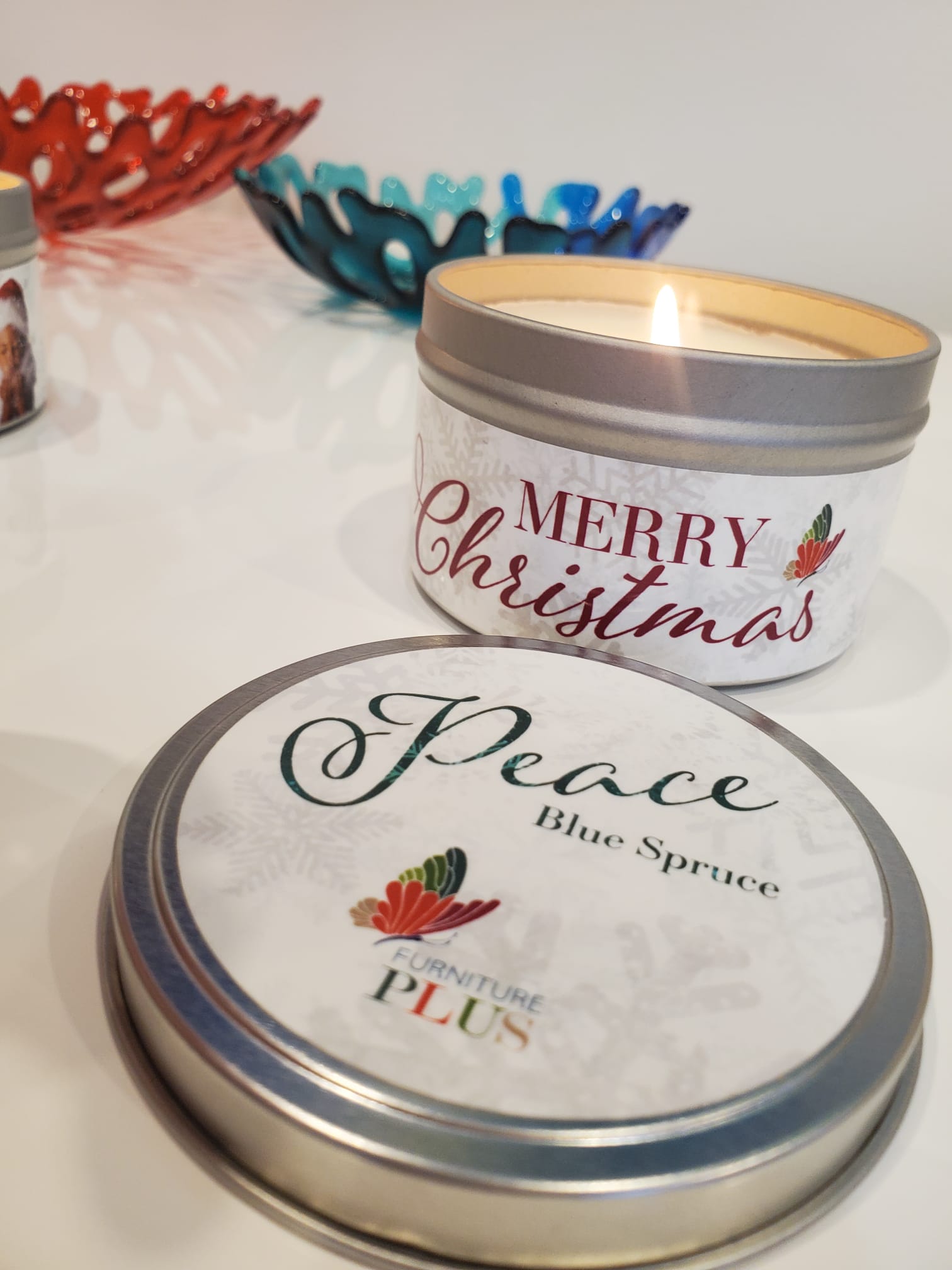 The Company transformed giving at many levels. One of its first initiatives secured government approval to donate to a public institution. Furniture Plus presented Princess Margaret Hospital with a check in support of purchasing a neonatal isolate and incubator.
Inviting employees to pitch charities close to their hearts, the Foundation ran media campaigns encouraging the public to give to these agencies, matching community donations dollar for dollar.
In-store Christmas giving encouraged customers to purchase beautiful, locally poured candles. Another campaign invited one dollar donations for an Angel of Hope, hung on Trees of Hope throughout the store.
This model of giving empowered the community to generously support local children's charities.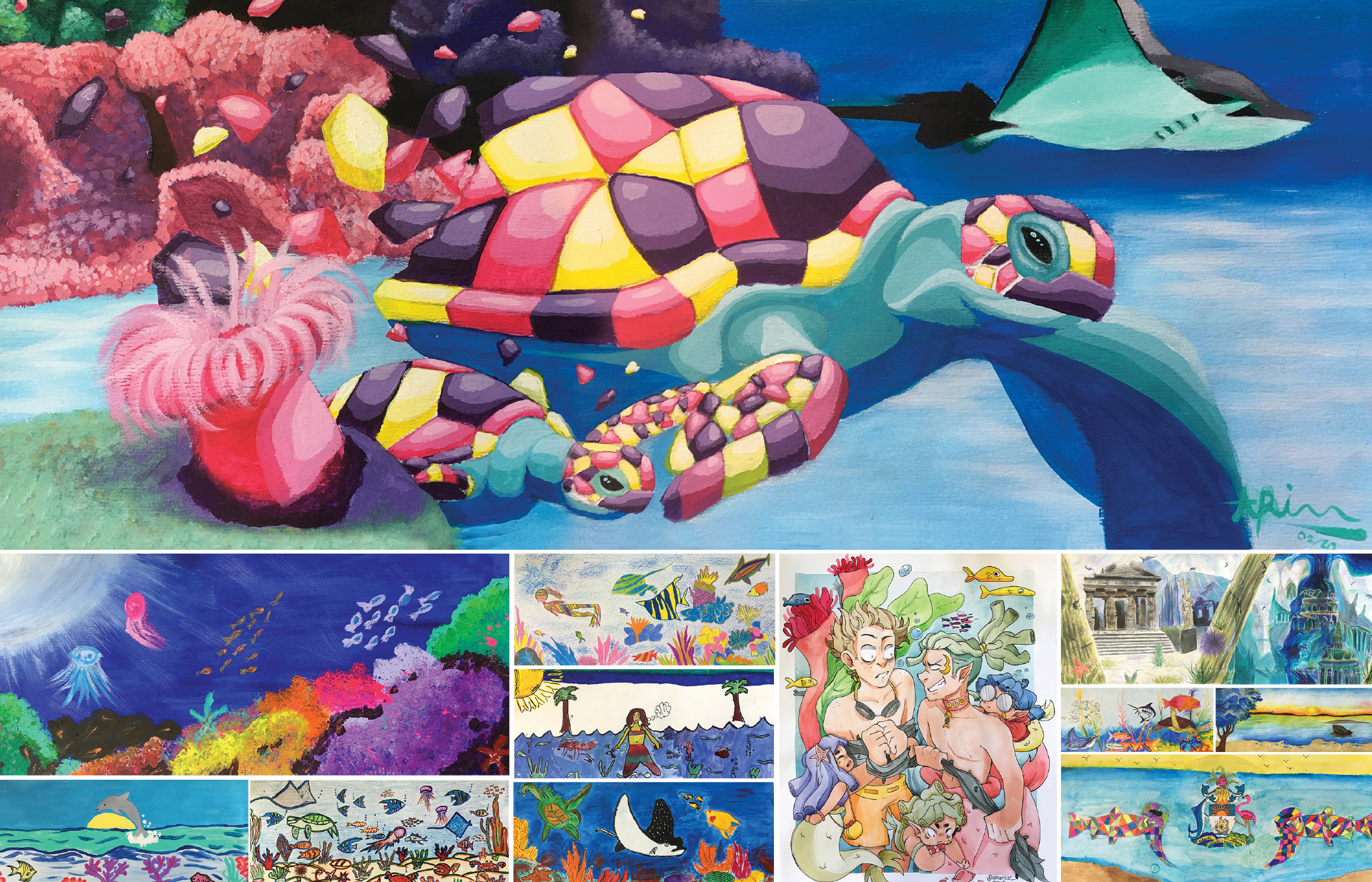 ---
Art From The Heart is a national art contest funded by the Charity of Hope. The competition recognizes emerging youth artists living in The Bahamas. Their submissions are judged by a panel of visual arts specialists, and the winners receive free art supplies and public recognition. Art from the Heart exemplifies commitment and contribution to the development of a vibrant youth arts community.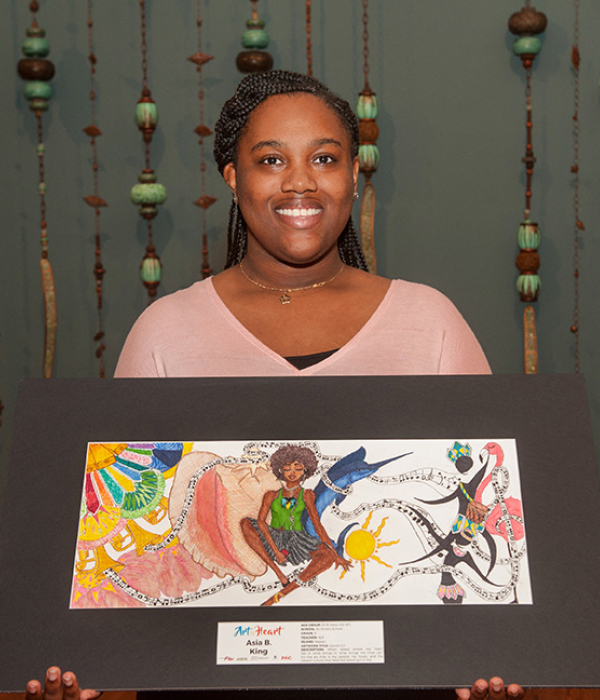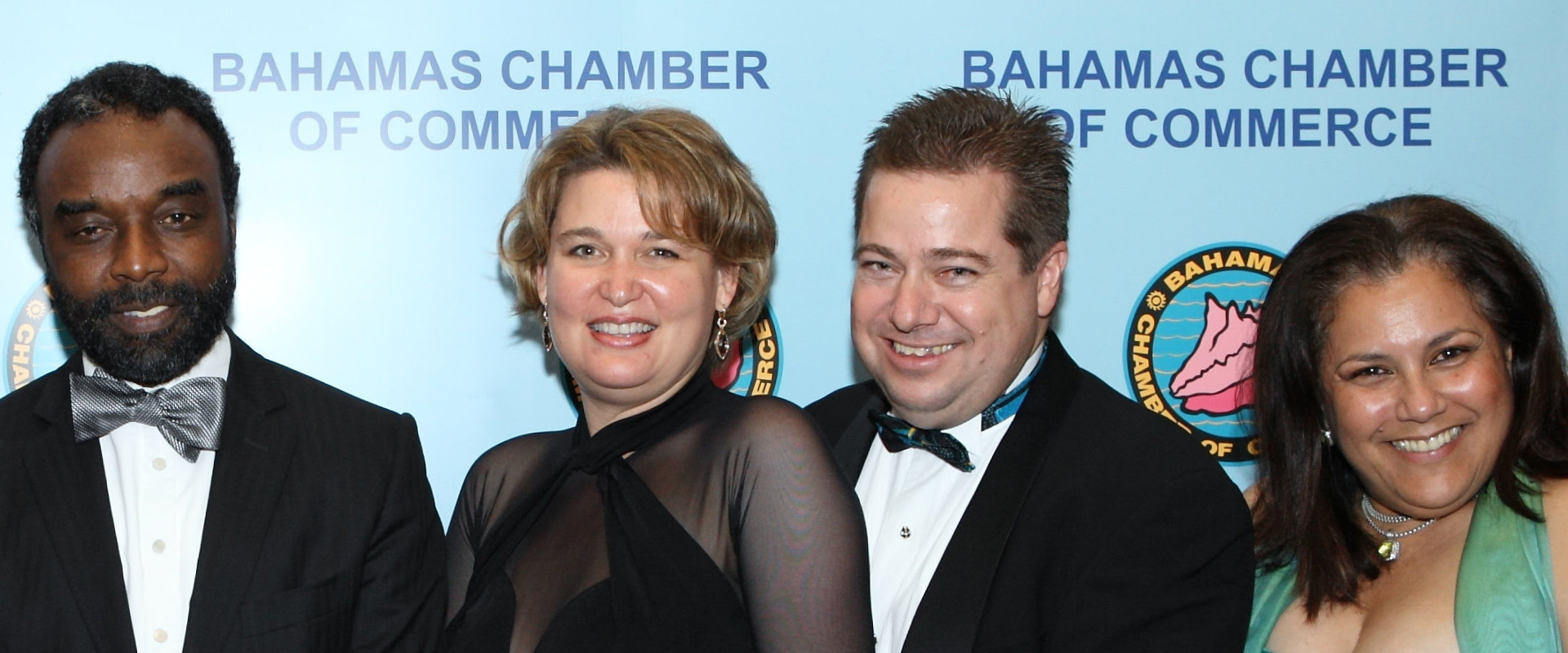 ---
As the company expanded in the northern Bahamas, competition with South Florida retailers accelerated. Furniture Plus designed a strategic Shop to Hop campaign offering its customers the opportunity to win free air travel and accommodation on the family islands.
The exciting collaboration with The Bahamas Ministry of Tourism, local airlines, and several luxury hotels, championed pride for the singular beauty of The Bahama Islands.
In 2009, The Bahamas Chamber of Commerce awarded Furniture Plus its Business Innovation Award for boosting the national economy and helping consumers experience the impact of investing at home.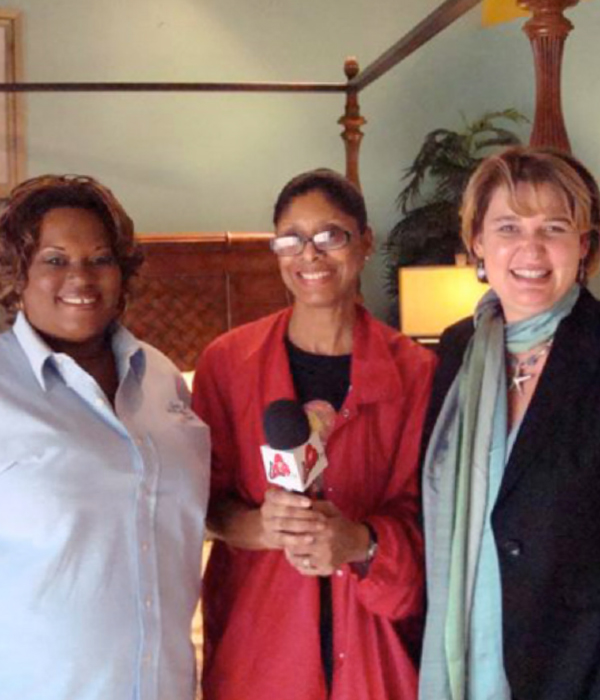 Over the ensuing years, Furniture Plus quietly strengthened relationships with other businesses and civil society, exchanging ideas and building networks that fostered community development. The results were tested in 2021, following a harrowing national shutdown during the Covid-19 crisis. In participation with the Living With Covid Coalition, a civil non-profit, Furniture Plus leaders helped the Bahamian Government build consensus and shape strategies that reopened the Bahamian economy after a prolonged siege.
The Company also co-sponsored a ten week Shop Local initiative in conjunction with The Bahamas Federation of Retailers. A series of compelling video stories featured the people and processes impacted by local spending. The campaign encouraged connection, courage, and confidence for national economic recovery. A unified business community, prepared to continue investing in The Bahamas, helped the country find its sea legs after an unprecedented storm.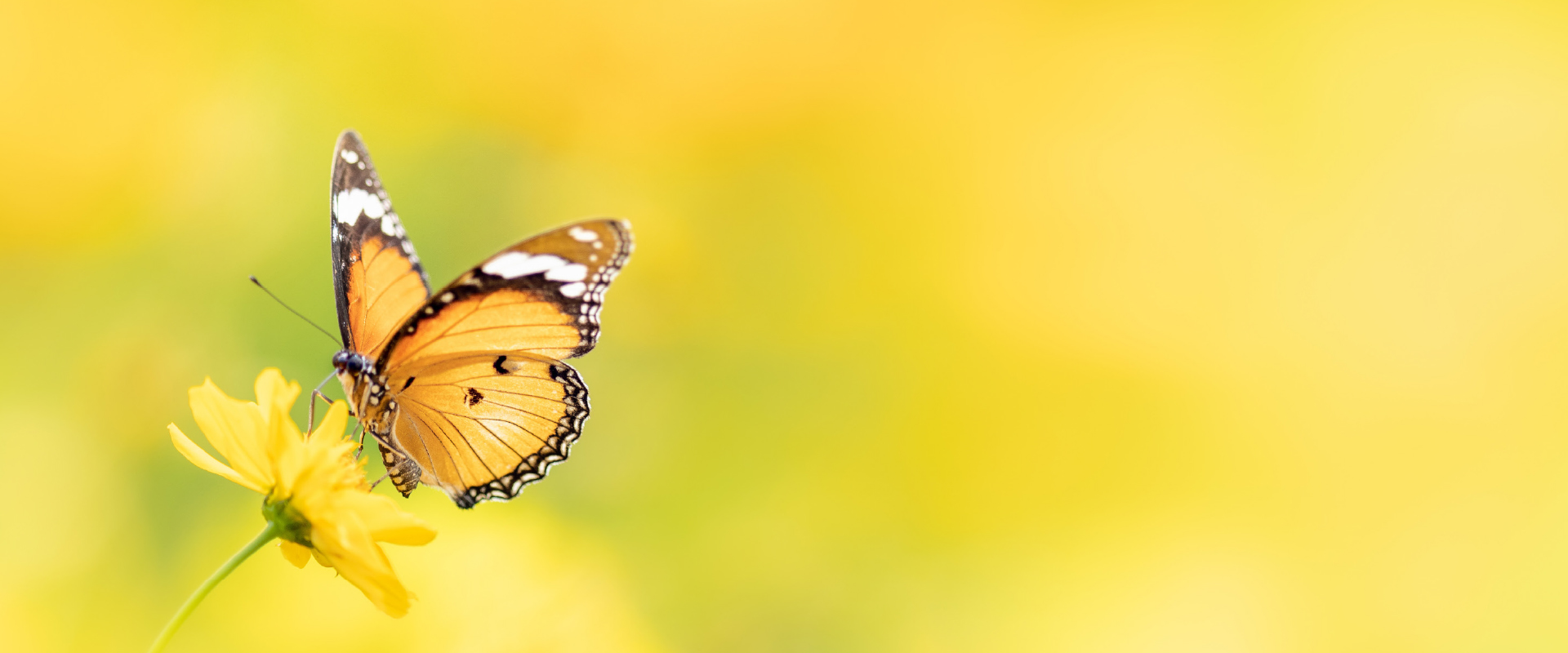 Pioneering Through Passion
---
By 2018, Furniture Plus had entered its own metamorphosis. New shipping models, rapid changes in electronics, and increased global competition threatened the good value for which the brand was recognized. The Company had to find footing in the cyberworld, where local consumers had become sophisticated participants.
Furniture Plus invested heavily in IT infrastructure. They planned for a commercial website with seamless digital integration, sophisticated internet security, and full automation from financing to purchase and delivery.
In the end, consumers could choose or combine what served them best, e-commerce services or showroom shopping.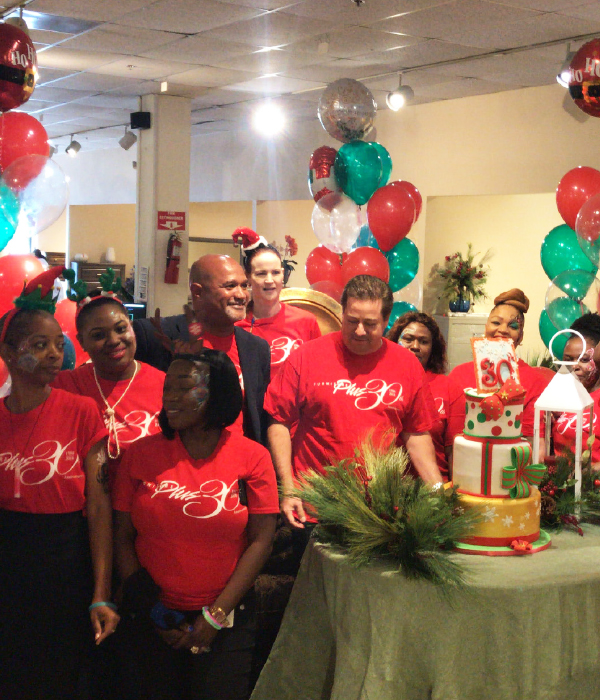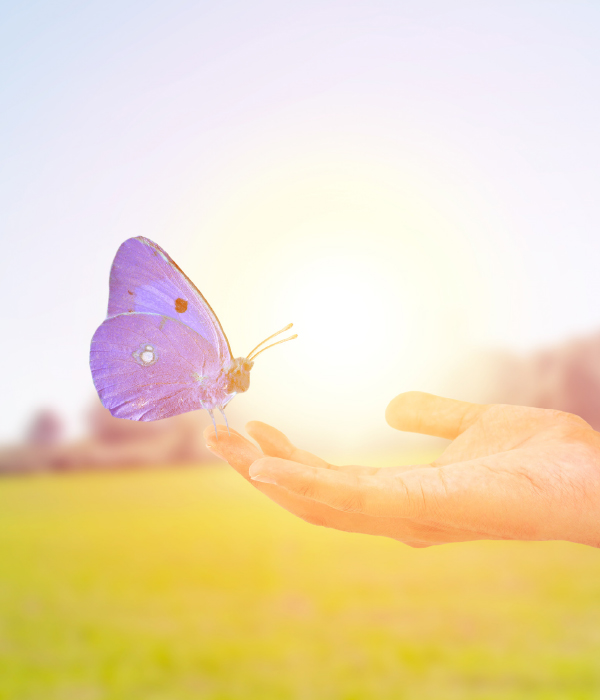 With the weight and scope of change to be borne by its staff, the Company increased employee investments in training and executive coaching. Science-based assessments helped to optimise communication, performance, and job satisfaction.
In an arduous season, recognizing personal value and reaffirming purpose were motivating.
As its teams inched closer to the goal, Furniture Plus planned a spectacular rebrand that captured the spirit of transformation. The new logo featured the butterfly, a vibrant powerhouse that creates delight and nurtures life through pollination.
The logo also expressed leaving one way of being to become something better.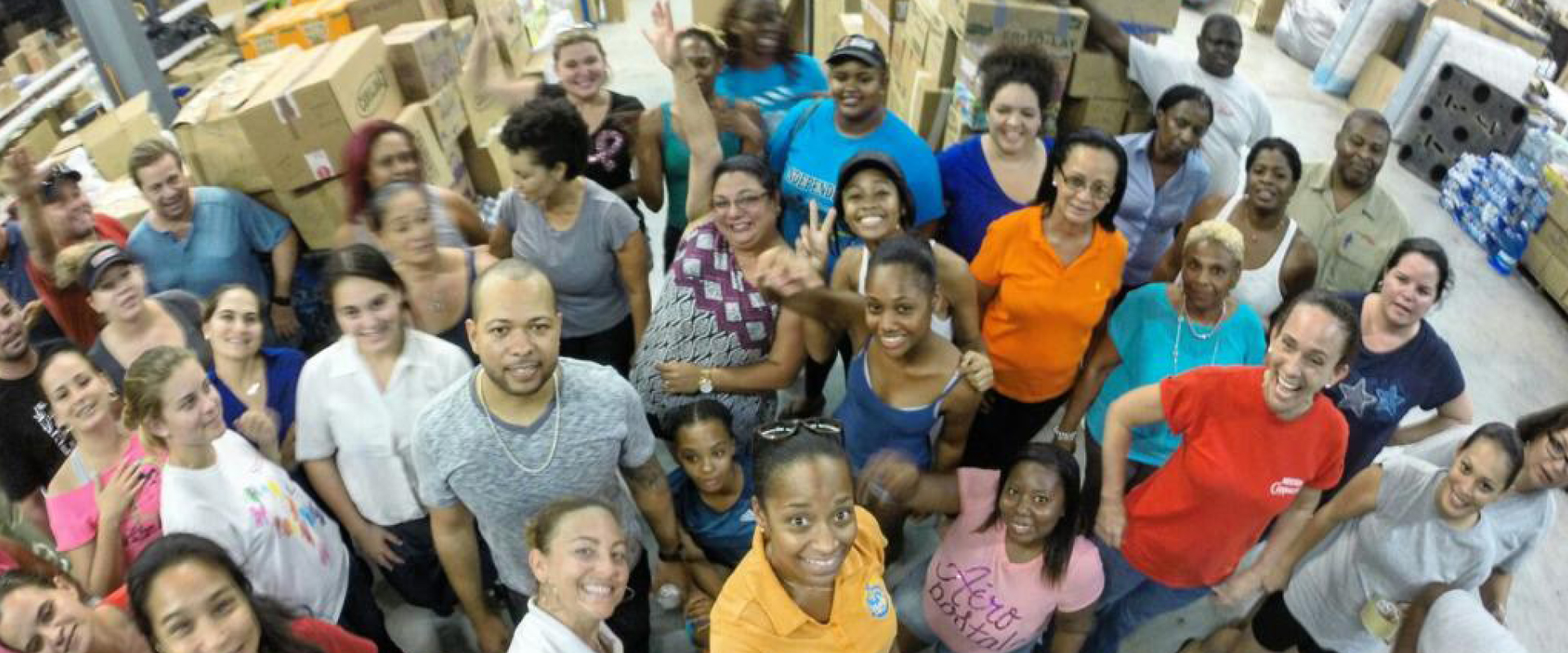 crisis strengthens COMMUNITY
---
---
In 2015 Hurricane Joaquin levied $60 million dollars in damage to the central and southern islands. The worst hurricane since 1896 would become a harbinger of increasing environmental vulnerability.
Source: https://www.nhc.noaa.gov/data/tcr/AL112015_Joaquin.pdf
But from the worst of times, something extraordinary emerged. The crisis revealed a treasury of community resourcefulness, developed over centuries of island life.
It also proved the power of kinship. Without waiting for official disaster response, family members living in the capital surged to rush supplies and relief to the afflicted islands. This spontaneous collaboration sped clean water, food, generators, and building materials to one third of the inhabited Bahamian islands.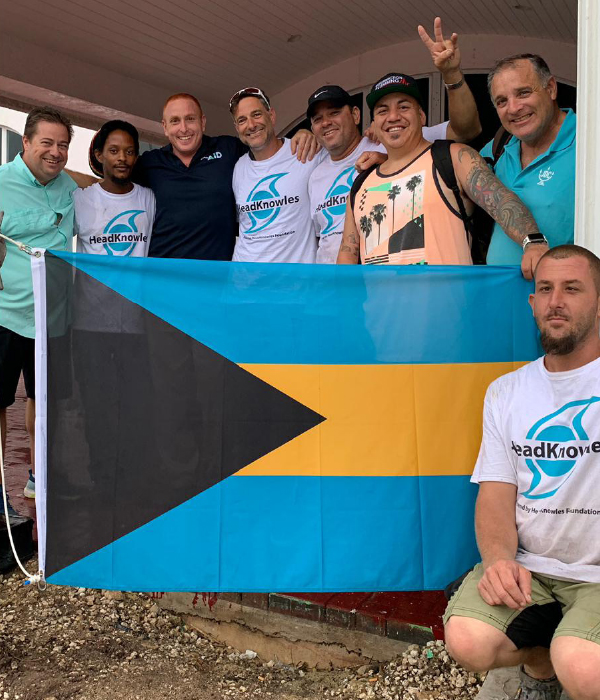 Furniture Plus offered leadership and logistical resources to a grassroots network that would eventually become a leading relief agency. With successive hurricanes, the Company continued to strengthen civil disaster response.
Then in 2019, Hurricane Dorian devastated Grand Bahama and Abaco. The storm impacted 70,000 people in the northern Bahamas, destroying homes and obliterating infrastructure in many settlements. Thousands of survivors were evacuated to New Providence. Krystynia helped organise and register thousands of incoming evacuees for assessment, care and resettlement.
Troy contacted their suppliers for donations, providing hundreds of families with replacement mattresses over the next two years. When the demand for long term emergency provisions exceeded what the Company could provide, he negotiated the lease of a vacant wholesale grocery facility, overseeing renovations for a full year.
Amidst external crisis and internal restructure, new leaders and teams were emerging at Furniture Plus. From an intense period of education, innovation, and experimentation, Furniture Plus continued its metamorphosis. A clear vision unfurled, with a strong company dedicated to becoming its best.
In 2020, the Covid-19 pandemic brought severe economic disruptions. To help employees manage nationally mandated schedule changes, Furniture Plus stocked the warehouse as a staff grocery store.
Receiving practical support helped the Company express increased empathy for others. Staff accelerated online payment systems to simplify logistics, and supported customers who needed to refinance. The importance of stabilising homes had never been stronger.
Providing solutions reminded Furniture Plus of its core commitment to empowering homes and communities in The Bahamas.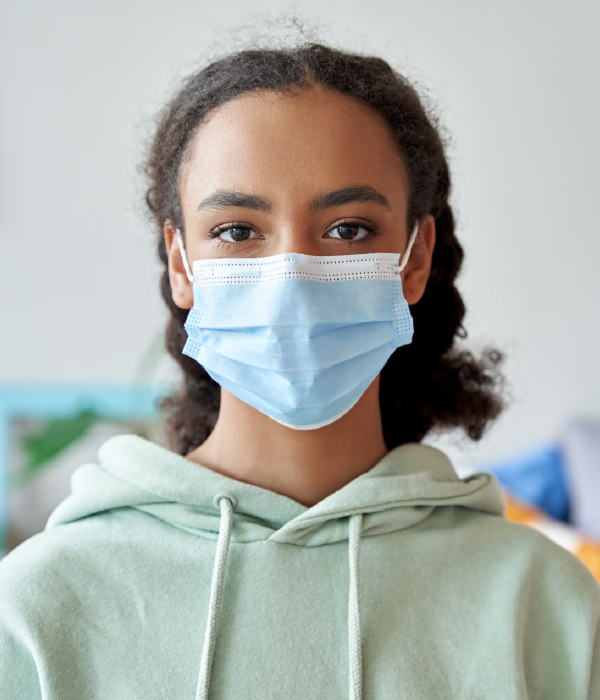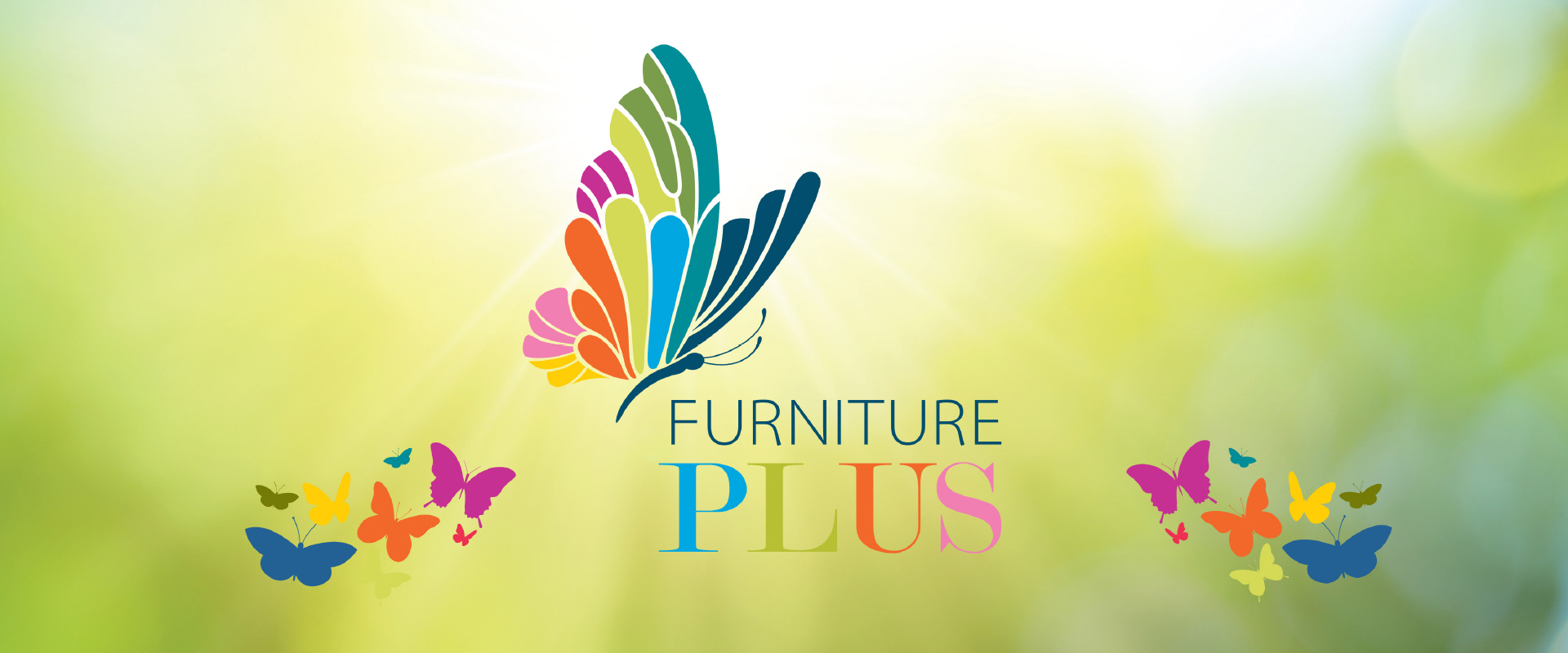 ---
For three and a half decades, Furniture Plus has transformed communities, provided economic access to beautiful home furnishings, explored business innovation, encouraged national development, innovated charitable giving, and helped to rebuild lives after disasters.
None of it was as challenging, or rewarding, as our own revolution.
We're emerging stronger, a contemporary brand bringing delight and beauty to homes and spaces throughout The Bahamas.